MT SHASTA, CA DATES TBD, 2020
12 spots available. $1100 until March 1st, $1300 after March 1st
Here's a tease from last year that will have you scrambling to sign up soon for this year! :)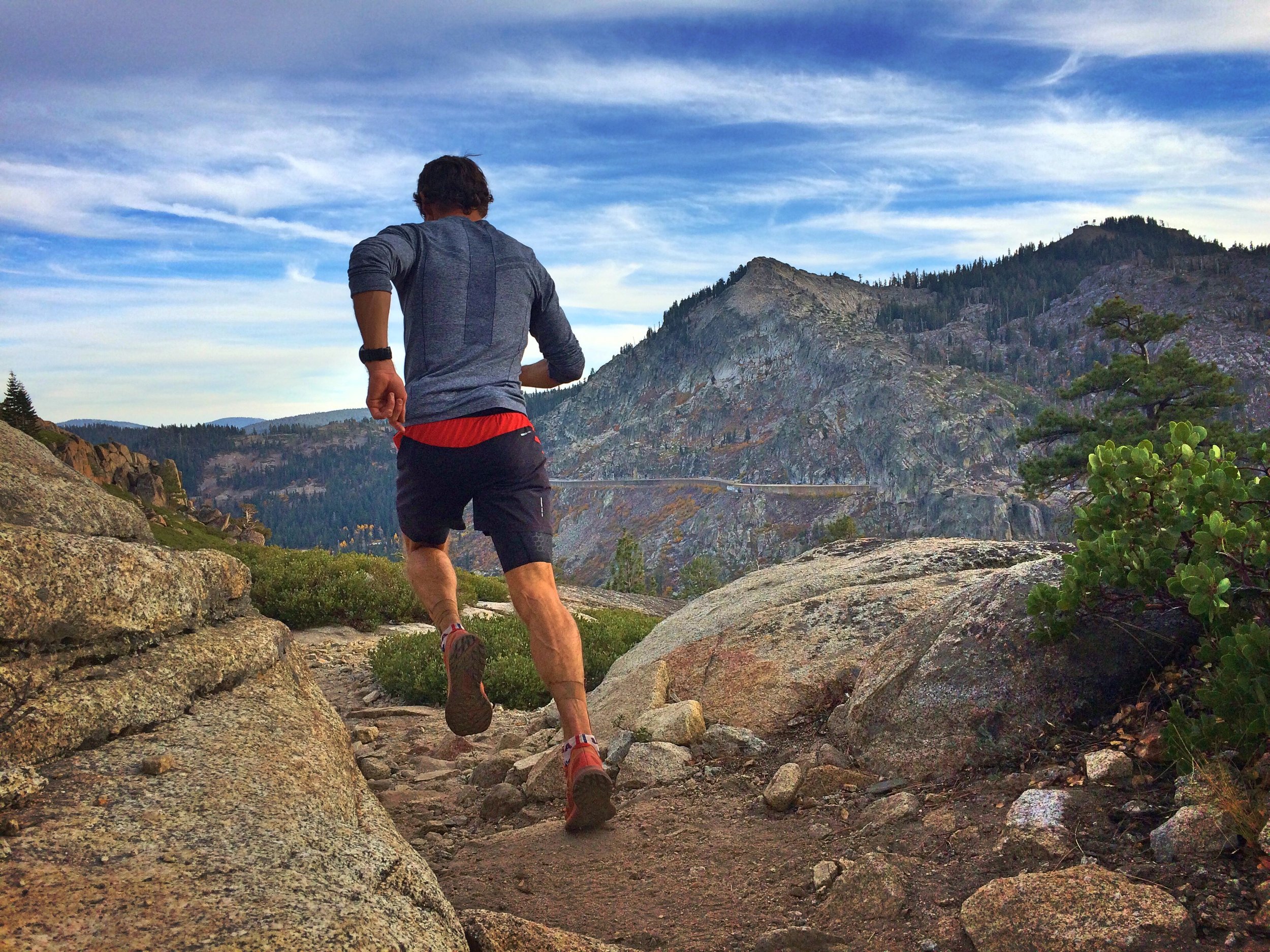 An all-ages 18+ and abilities trail running camp experience designed to bring a complete awareness and comfort to your time in the wilderness. We've designed all of the runs to be taken at your own pace and ability. We want you to learn the in's and out's of trail running, how to stay safe deep in the mountains, and find that deeper connection to the world around you where it fits with you.
Trail running technique, the importance of forest stewardship, healthy nutrition on and off the run, trail maintenance training and impact, trail etiquette, map reading and navigation skills will all be taught, providing the foundation for this impactful, awe inspiring week. Come join us and see for yourself.
Mt Shasta sits in a corner of California that is still wild, without many people, and rugged at heart. The forests and mountains in the region are full of rarely traveled trails that we want to give you a chance to explore. We'll pack the week full of trail education, running, nutrition, trail maintenance, map and compass skills, and more. We hope you'll join us in September.
Our Location - The town of Mt Shasta
Food and Meals - All meals will be prepared in house and made from scratch by our wonderful chef Melanie. Meals are an amazing variety of fresh vegetables, meats, and dishes that all runners crave after a depleting day in the mountains. She is very flexible and willing to work with anyone with food allergies or dietary restrictions of (almost) any kind.
Run nutrition will be taken care of by GU. The premier choice for endurance athletes worldwide.
Camp Amenities - We have upped our game this year and while we want you to immerse yourself in the wilderness while at camp, this is decidedly not a rustic lodge in the woods. We will be staying in a beautiful house tucked in among the forest near Mt Shasta. You'll be sharing a room with 1-3 fellow campers. We will ask that you minimize your wifi connection during the week as well. We hope this will provide you with a relaxing and distraction free week. We feel this brings a more authentic experience to a few days spent out in the woods.
The Daily Schedule – Just getting runs on beautiful trails every day is the easy part and you could do that anywhere, anytime. We want you to get something out of this camp you can take home and put to good use in your own running, that's why we'll be teaching technical running form, downhill trail running, nutrition guidelines, trail building skills, how to put together a trail training plan, trail etiquette, and more.
How To Prepare - We want you to enjoy your time at camp and one of the ways to do that is to come in fit, healthy, and rested. While this is a camp for all abilities, there are some strenuous activities that will test your limits no matter who you are. Campers should be comfortable running for several hours at a time and be prepared for the variety of terrain, temperatures, grades and altitudes. You do not need to be an advanced competitive level runner to attend camp but, the stronger you come in, the more fun you'll have.
What To Bring - Your packing list should include the basics without much fluff. In other words, you won't need the kitchen sink.
CAMP SPECIFICATIONS
LOCATION – Mt Shasta, CA
ELEVATION –3,500ft
CREW – 5
RUNNING MILEAGE – 30-50mi
CAMPERS – 12-15
TRAILS – The Best of the Redwoods
ACTIVITIES and TEACHING
Trail Running
Trail Maintenance
Nutrition Planning
Map Reading
Compass Use
Wilderness Preparation
Trail Etiquette
DOWNLOADS
To Bring List
Tentative Camp Schedule
How to Prepare

What to expect at the Max King Trail Running Camp:
Guided runs on varying terrain and distance on a different trail every day

Instruction in trail running form, nutrition, strength and conditioning, run recovery, map and compass navigation, wilderness ethics,

A day of trail maintenance and instruction in forest stewardship

To push your limits both physically and mentally and learn how to push yourself further than you thought possible

Delicious and healthy homemade meals prepared by our incredible chef

A swag package that will make you think it's your birthday, but better (Salomon, GU, Swiftwick, Flora, Black Diamond)

Comfortable but rustic lodging in bunk style rooms

Gather around the evening camp fire to roast marshmallows and recount the stories of the day

A sunset run to share an inspiring moment with fellow campers

A map and compass workshop and mini orienteering event to hone your new skills

The ability to disconnect from the world. We encourage very limited to no cell phone and wifi usage while at camp
There really is no typical day at camp. Each day is unique and special in itself.
Included in your camp fees:
Amazing healthy homecooked meals starting with lunch on your arrival day and breakfast on your departure.

Guided trail runs on a different spectacular trail every day

Map and Compass tools from Suunto for our navigation workshop

A swag bag from Salomon and Swiftwick that will outfit you with some of the best products for trail running

Nutrition products from GU for all runs during the week

Transportation to/from runs and events from Thursday morning through Sunday morning

Camp seminars on nutrition, running form and technique, forest stewardship, trail maintenance, and more

An epic adventure that you didn't know you had in you

An incredible once in a lifetime trail camp experience
Transportation
Transportation – Transportation while at camp from Wednesday evening to Sunday morning will be included. Transportation to and from camp on Wednesday and Sunday will be your responsibility.
There is the possibility of van pickup at the Medford, OR (MFR) airport the morning of September 12th depending on flight arrivals. Please contact us if you need to schedule a pickup. We'll do the best we can to accommodate your requests but can't guarantee all will be met.
Coming on your own?
Driving directions from points North of Grants Pass, OR
Follow I-5 South and take exit 58 (Grants Pass Redwood Hwy, Hwy 199) towards Crescent City

Follow Hwy 199 for about 70mi until you reach the small town of Hiouchi
Driving directions from the South of Grants Pass, OR
Follow I-5 North and take exit 58 (Grants Pass Redwood Hwy, Hwy 199) towards Crescent City

Follow Hwy 199 for about 70mi until you reach the small town of Hiouchi
Flying in? The closest airport is the Medford Airport (MFR) 2hr 30min away with daily service to a number of large hubs. This would be most convenient as we'll be passing through here coming from Bend.
Safety
Your safety is our most important camp priority. With that in mind we'll create a safe environment for our campers from the time they meet us on the first day to when they leave camp. We will be in wilderness and remote settings but runs will be set up so that in case of sudden weather events we can reach shelter and relative safety as quickly as possible. Our staff has Wilderness First Aid, CPR and other coaching certifications to be prepared in case of emergency.
Our Crew
The perfect team — Experience, knowledge, and a desire to teach youth exemplifies a top notch group of counselors.
Max has done a little bit of everything. From the roads and the track to trails and mountains he enjoys the sport of running and want to pass on what he's learned over the years. He's excited to share his experiences and knowledge in a small camp setting and instill a passion for adventure.
He lives in Bend, OR with his wife and two adventurous kids. He has multiple world championship titles and has run on trails all over the world with some of his favorite trails right here in Oregon.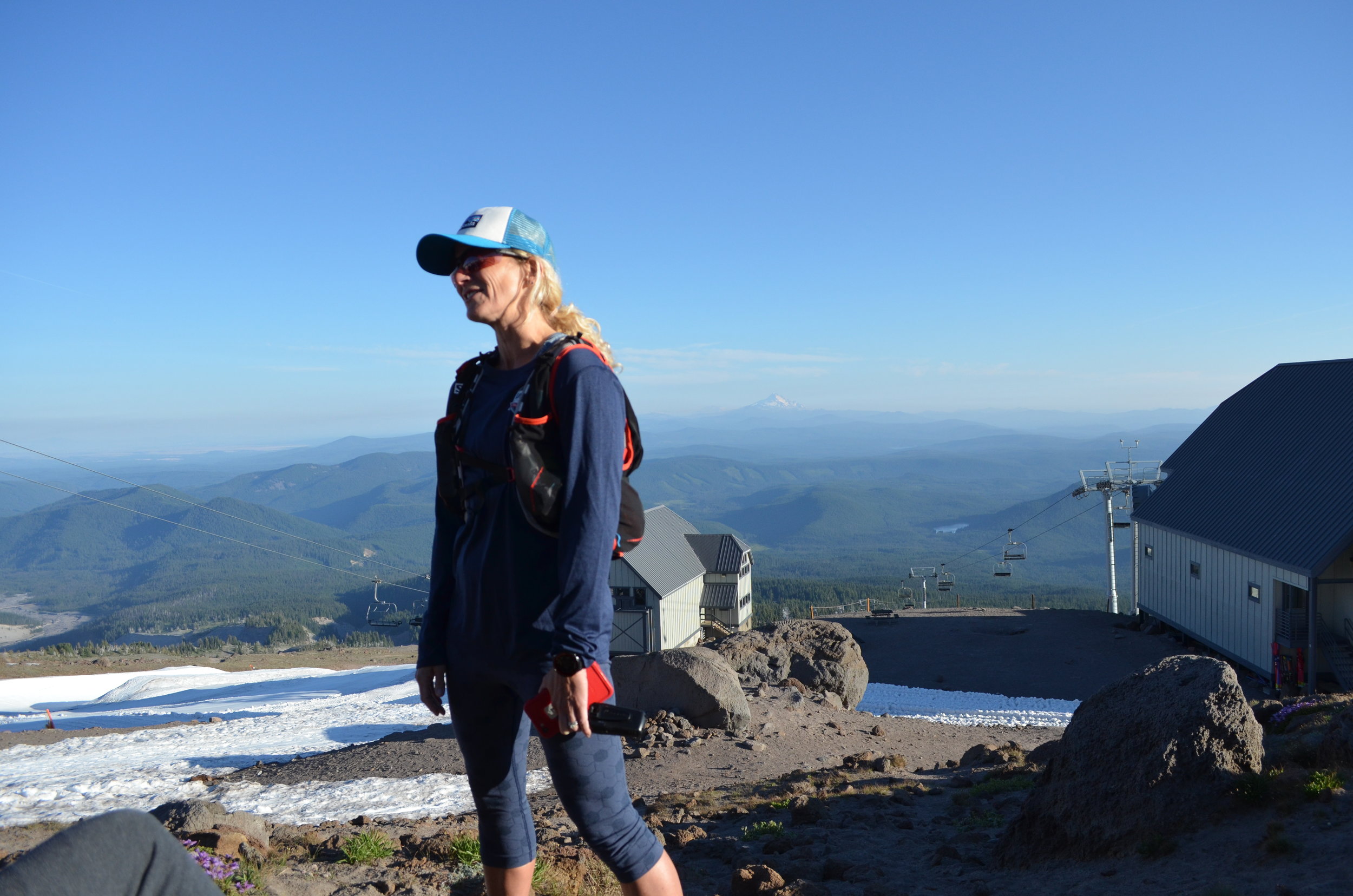 Kari brings a passion for coaching youth that is seldom surpassed. She has been coaching youth running through Junior Olympics, middle school programs, and CORK programs for over 6 years.
She's the "heart" of the team. Helping our campers feel that connection to running, the earth, and wilderness during their time at camp.
She resides in Bend, OR and you can usually find her on some new running adventure, stretching the bounds of her comfort in the wilderness.
Melanie is the camp organizer/chef extraordinaire. As former Pilot Butte Drive-In owner, Footzone Business manager there is nothing that Melanie can't do.
She'll be providing nutritious homemade meals for campers during the week and making sure they have food that will fuel their adventures during the week and impress a healthy lifestyle. If you have special needs, she is the master. She will take care of you if you have dietary restrictions.
Sarah is originally from Maine and has been running around outside since she was very young – more formally since middle school. While she primarily races on the roads, she spends most weekends on the trails - hiking, skiing, snowshoeing, as well as running. Sarah loves being outside and spending time in the backcountry and is constantly learning with each new challenge and adventure.
After living and running in numerous cities and towns across the country (and beyond), she has recently settled in Seattle and is spending most of her free time in the Cascades and exploring the city on foot.